Description

Whether you need to wash your own horses rugs or you own a rug wash business the Cater-Wash Ecowash Equine Rug Wash will give you fantastic results every wash!
Cater-Wash 10 Litre tub Ecowash Equine rug wash which is formulated to break down natural oil and grease from the horse rugs.
Features of Cater-Wash Ecowash Equine Rug Wash CK7007 – 10 litre.
Biodegradable concentrated main wash detergent liquid.
Suitable for low or high temperature washing.
A surfactant blend detergent suitable for all fabric types.
Fresh linen fragrance.
How to use: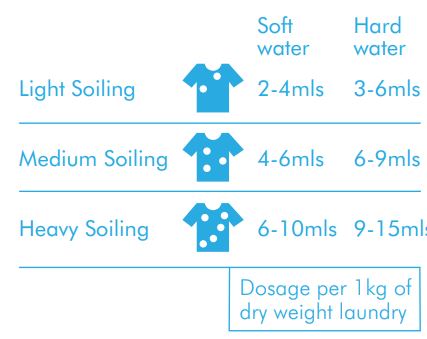 Weight: 20.3kg
Cater-Wash rug wash detergent is specially formulated to break down oils and grease off the rugs, check out of videos tab for some handy hints and tips on removing stains. The rug wash is suitable for high or low temperature washing given you fantastic results each time. Also available is the Cater-Wash Repel Rug Reproof. Pick up your Rug Wash and Reproof Bundle and save today.
Of course if you cannot see what you want, please call our office today and a member of our team will be happy to help. Caterkwik Ireland also offers finance options on any orders over €1000, letting you get the kit you need whilst keeping your capital free.
Why not check out Caterkwik Ireland's Facebook page for competitions, deals and offers.