Commercial Washing Machines
Caterkwik stock and supply the best priced 12kg, 14kg, 16kg & 18kg commercial washing machines in the UK. With a commercial washer to suit every sector including equine laundry services, health care laundry equipment, hotels & bed & breakfast saving money doing in house laundry, schools & universities, holiday parks, launderettes and more. Whether you require a WRAS approved washing machine with a sluice for hospitals, vets and nursing homes, an industrial washing machine or a washing machine suited to washing equine & farm laundry Caterkwik can supply & advise you which machine is best suited for you, with our flexible payment, rental and leasing plans.
Electrolux Professional offer the largest range of High Spin, soft mount industrial machines on the market. High Spin washers are by far the most popular choice amongst care homes, hotels, commercial laundries, hospitals, boarding schools etc. Electrolux commercial washing machines  offer the very best levels of water extraction, therefore less tumble drying is required resulting in lower running costs. These machine are also available as hygiene models which include drain valves, WRAS approval and sluices to conform with the regulations for carehomes and hospitals.
Our range also includes machines for equine laundry. These machines feature large capacity drums, for the bulkier items, combined with a robust construction. These machines are ideal for agriculture washing and on premises washing.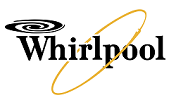 Showing 1–12 of 19 results
Showing 1–12 of 19 results