WEEE & Working With Our Environment.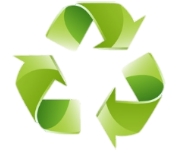 Cater-Kwik adhere to the WEEE Directive ensuring we offer safe and responsible disposal of old fridges, microwaves, and the cooking equipment covered by the directive. We will collect and responsibly dispose of equipment at the end of a products life irrespective of when and where purchased. We will charge for this service at cost only.
Cater-Kwik work had to reduce our impact on the environment. From recycling schemes, paper use awareness initiatives, to optimising our transport and energy conservation initiatives.
We continually review our procedures and processes to ensure that we continue to reduce our environmental impact. There is much to do and there is much you can do too…..
Improving Energy Efficiency In Your Kitchen
Easily & Cost FREE.
In most commercial kitchens immediate savings can be made very easily, simply by using your existing equipment as efficiently as possible.
Saving energy in the commercial kitchen really is a win – win. Save money and energy.
Use pans that have the proper base size for hobs & use the lids.
Use simmer controls wherever possible.
Site your refrigeration equipment in a cooler part of the kitchen away from the hot cooking equipment – your commercial refrigeration equipment will not have to work as hard which means it will last longer and will require less energy to run (which also saves money).
Fridges need plenty of ventilation – check that ventilation panels have not been blocked.
Take care not to overload your fridge or freezer. Overloading will force your equipment to work much harder reducing the life of the machine and increasing the energy use / running costs.
Don't prop open the doors on refrigeration equipment.
Fit coldroom curtains where required.
Ensure extractor hood grease filters are cleaned regularly.
Turning gas burners off when not in use saves gas, lowers the temperature of the kitchen meaning a better working environment for your people and your refrigeration equipment.
Check gaskets and check the seal – a perished seal can significantly reduce efficiency.
Cleaning the condenser coil with condenser cleaner improves air flow and efficiency of your refrigeration equipment.
Service your equipment regularly.