Stainless Steel Tables
Stainless steel tables help you create the ideal preparation area in your commercial kitchen. We supply a massive variety of stainless steel tables in a number of configurations including, centre tables, wall tables, optional splashbacks, undershelves, half shelves, castors, wall shelves and more.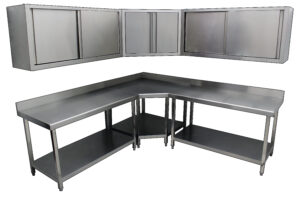 We offer the biggest brands in fabrication including: Simply Stainless, Parry, Cater-Cook, Inomak and bespoke designs.