Description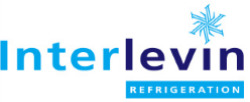 With a simple but stylish design the EVOK Patisserie Display Cabinet is a great solution for displaying your tasty treats enticing customers to make those last-minute purchases. Whether it is lush red velvet or  delicious filled choux buns. The individually lit shelves allow the goods to be showcased further adding to the stylish design. The EVOK range offers 4 different sizes offering up to 2.3m² of display space.
The powerful fan assisted cooling ensures a consistent temperature throughout the entire cabinet. Ideal for cafés, bakeries and more.
EVOK Patisserie Display Cabinet  Features:
Four different sizes available.
Temperature range: +1° to +10°C.
Three individual illuminated shelves.
Interior light with switch.
Glass rear sliding doors for easy access when restocking.
Adjustable feet.
Easy to use digital controller and temperature display.
Refrigerant: R290.
Fan assisted cooling.
Automatic defrost.
Max Ambient: 25° at 60%RH.
Display Areas:
EVOK902: 1.2m²
EVOK1202: 1.62m²
EVOK1502: 2.05m²
EVOK1802: 2.3m²
Dimensions and Weights:
EVOK902: W905 x D755 x H1400mm. – Weight: 125kg.
EVOK1202: W1200 x D755 x H1400mm. – Weight: 145kg.
EVOK1502: W1500 x D755 x H1400mm. – Weight: 160kg.
EVOK1802: W1800 x D755 x H1400mm. – Weight: 210kg.
2 Years Parts Only Warranty.
It is important to maintain the cleanliness of the condenser and/or evaporator on your product. Improve efficiency and avoid expensive breakdowns by using our CK13002 Condenser cleaner. Keep your product working better for longer.
With an extensive range of display refrigeration available there is something to suit everyone. Please call our office today if you cannot find what you are looking for. A member of our team will be happy to help find the right solution for you.
Why not check out Caterkwik Ireland's Facebook page for competitions, deals, and offers.