Description
The Blizzard Undercounter Dishwasher is constructed from high grade 304 stainless steel with a double skinned door to help reduce running noise and costs. Complete with automatic detergent and rinse dosing and three cycle times letting you choose the cycle to suit your needs.
Blizzard Undercounter Features:
High grade 304 stainless steel construction.
Pressed tank and rounded corners to aid cleaning of machine.
Double skin door for quieter running and improved efficiency.
Rotating wash and rinse arms removable for cleaning.
Fitted with break tank and rinse booster.
Surface filters as standard.
Automatic detergent and rinse aid dosing.
3 cycles – 90/120/180 secs.
SPECIFICATIONS:
Gravity drain.
Basket Capacity: 500 x 500mm.
Finish: Stainless Steel.
Doors: 1.
Power: 13amp.
Watts: 6.2KW* (can be converted by changing mains supply cable to 15A 3 phase power supply or downgraded to 13 amp single phase plug top version* 2.6kw).
Weight: 71kg.
2 YEARS PARTS ONLY WARRANTY.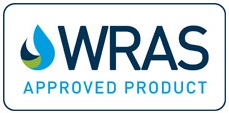 PLEASE NOTE: This machine contains a Break Tank. A break tank is required for CAT5 protection.
This is a drain pump unit.
Do I need drain pump or gravity waste?
Do I need a water softener? – As little as one millimetre of limescale of your element can reduce the efficiency of your premium commercial dishwasher, protect your machine today with one of our water softeners available with speedy delivery.
Still cannot find what you are looking for then call our office today and one of our expert team will be happy to help. Located outside of Ireland then check out Caterkwik UK.