Description
Our own brand Passthrough (Hood Type) Commercial Passthrough Dishwasher – Cater-Wash CK2555AA DLUX Passthrough industrial dishwasher with drain pump, rinse aid & detergent dispenser all built in. Using our decades of experience & industry knowledge, Caterkwik have commissioned this machine to our own specifications from one of Italy's top manufacturers Electrolux. To allow for maximum efficiency we recommend a table package as well. Speak to our Solution Coordinators today for a bespoke package price to suit you.
With top quality materials & tried & tested components, we have ensured that these industrial dishwashers provide market leading efficiency, reliability, exceptional economical value & ergonomics & as we source & stock this range of dishwashers, it allows us to provide them at unparalleled price.
Cater-Wash also offers the CK2575 Zero Lime Passthrough Dishwasher, for Restaurants, Hotels, Schools etc in areas with hard water.
 Commercial Passthrough Dishwasher Features:
Italian design & manufacturing.
Corner control for easy operation wherever the placement.
Requires only 2 litres of water per washing cycle.
Built-in rinse aid, detergent dispenser & drain pump.
Specially designed Stainless Steel Wash & Rinse Arms to provide superior cleaning action.
Automatic self cleaning cycle & self draining vertical wash pump & boiler to avoid bacteria proliferation.
Heavy duty 304 grade stainless steel construction.
Single skin insulated hood supported by 3 springs for easy & safe operation.
Incorporated soft start feature to offer additional protection to delicate items.
Supplied with a 500x500mm yellow plate basket, a 500x500mm blue cup basket & 1 yellow cutlery container.
Specification:
Capacity: 1440 plates/80 racks per hour.
3 cycles – 45, 84 or 150 seconds.
Sanitation mode: 57, 84 or 150 second cycles.
Water use: 2 litres per cycle.
Tank capacity: 24 litres.
Boiler capacity: 12 litres.
Wash cycle temp: 55 – 65°C.
Sanitation wash temp: 75°C.
Rinse temp: 84°C.
2 YEARS PARTS ONLY WARRANTY.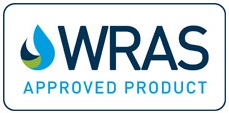 PLEASE NOTE: This machine contains a Break Tank. A break tank is required for CAT5 protection.
This is a drain pump unit.
Do I need drain pump or gravity waste?
Do I need a water softener? – As little as one millimetre of limescale of your element can reduce the efficiency of your premium commercial dishwasher, protect your machine today with one of our water softeners available at an exclusive price when purchased with the machine.
With an extensive range of Glasswashers and Dishwashers available there is something to suit everyone. Of course if you cannot see what you want, please call our office today and a member of our team will be happy to help. Caterkwik Ireland also offers finance options on any orders over €1000, letting you get the kit you need whilst keeping your capital free.
Why not check out Caterkwik Ireland's Facebook page for competitions, deals and offers.