Description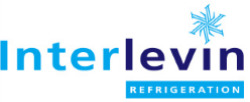 These simple yet stylish LCT countertop display unit from Interlevin offers you a great way to display your chilled menu items. Such as sandwiches, cakes, tarts and more. Complete with 2 fixed shelves and an interior LED light, you can attractively showcase your items encouraging last minute purchases.
As well as looking stylish the unit has a stainless steel and glass construction making it easy to clean and maintain. Also featuring rear sliding doors making it quick and easy to restock during the day. Finally, the powerful fan assisted cooling means the temperature through out your display is kept even.
LCT Countertop Display Features:
Temperature Range: +2° to +8°C.
Two fixed shelves.
Interior LED Light.
Digital temperature display and controller
Rear glass sliding doors for easy restocking.
Doubled glazed glass display, reduces running costs.
Easy to clean stainless steel and glass construction.
Adjustable feet.
Noise Level: 48dB.
Refrigerant: R290.
Fan-assisted cooling, for even temperatures throughout and rapid pull-down time.
Defrost Type: Timed off cycle.
Climate Class: 3
Max Ambient: 25°C at 60% RH.
Dimensions, Display Areas, and Weights:
LCT750F – W700 x D560 x H670mm – 0.72m² – 65kg.
LCT900F – W900 x D560 x H670 – 0.9m² – 190kg.
Power Usage:
LCT750F kWh per 24 hours/annum: 4.39/1603kWh*.
LCT900F kWh per 24 hours/annum: 4.61/1684kWh*.
2 Years Parts Only Warranty.
It is important to maintain the cleanliness of the condenser and/or evaporator on your product. Improve efficiency and avoid expensive breakdowns by using our CK13002 Condenser cleaner. Keep your product working better for longer.
With an extensive range of display refrigeration available there is something to suit everyone. Please call our office today if you cannot find what you are looking for. A member of our team will be happy to help find the right solution for you.
Why not check out Caterkwik Ireland's Facebook page for competitions, deals, and offers.
*Please note this is based on a standard 24 our test. Actual consumption will depend on how the appliance is used and where it is located.