Description

The cornerstone of kitchens up and down the UK – with six powerful open top burners, easy to clean removable hob and large 2/1 GN compatible oven, the multi-award winning Dominator Plus G3101 is one of the most versatile pieces of equipment available for the modern kitchen. It also features three cast iron pan supports, five shelf positions with two shelves supplied, piezo ignition to oven and wide temperature range, making it fantastic value and a real asset in the kitchen.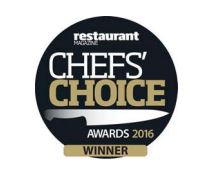 This is the NEW & IMPROVED successor of the UK's Best Selling G2101 6 Burner Gas Oven!
• Lazer-etched icon controls.
• 2/1 GN compatible.
• Energy efficient, high performance 5.3kW burners.
• Semi-sealed, pressed stainless steel hob that's easy to remove & and clean.
• Three Robust individual cast iron pan supports.
• Easy to clean vitreous enamelled oven chamber.
• Piezo oven ignition.
• Twin doors with individual catches – retains heat within the oven chamber.
• 5 shelf positions allowing 2 shelf cooking.
• 2 shelves supplied.
• Low profile door handles reduces intrusion into work space.
• Quick heat up, low energy use.
1 Year Parts Warranty.
Temperature Range: 120 to 270°C
Weight: 114kg