Description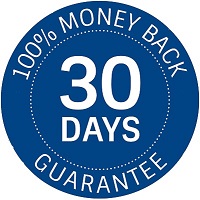 WITH ENERGY SAVING LED LIGHTING!
The Cater-Cool Single Door Black Bottle Cooler with LED Lighting is perfect for keeping your best sellers chilled and ready to serve. With a height of 900mm and a clear double glazed door, this undercounter bottle fridge comes with a range of useful features, including digital display and fan assisted cooling ensuring all bottles from top to bottom are served cold to your customers.
Black finish not what you're looking for? Don't worry, we also have this cooler available in silver for the same price for a limited time only! Click HERE for more details.
Features:
• HUGE Capacity: 124 bottles
• Fan assisted cooling – rapid cooldown.
• Frost free.
• Durable construction.
• Auto closing door.
• Electronic controller.
• Excellent LED internal illumination.
• Fitted with lock as standard.
• Low energy consumption.
• Double glazed safety glass door – handle on the left, hinges on the right.
• Adjustable feet.
• Adjustable shelving.
• Optional wine shelves.
• Easy access for maintenance.
• Brewery Specification.
Specifications:
• Adjustable Temperature: 0 – 10°C
• Ambient Temperature Range: 5°C – 38°C
• R600a refrigerant.
• Weight: 51kg
• Decibels: 60dB
1 year Parts warranty.
It is important to maintain the cleanliness of the condenser and/or evaporator on your product. Improve efficiency and avoid expensive breakdowns by using our Condenser cleaner. Keep your product working better for longer.
Please note price shown is per unit when purchasing as part of multibuy special offer.